The New Year's Day Barefoot Tournament on Lake Norman is one of the longest running and most unique barefoot tournaments in the world. Held annually in Mundy Cove in front of Lake Norman Marina and hosted by the Carolina Show Ski Team, it combines barefoot waterskiing starts, tricks, and endurance into one scored and competitive adventure. This will be the 41st year barefooters are making a splash on New Year's Day.
In the past, the annual event has drawn participants from Florida, Wisconsin, Indiana, New Jersey, Tennessee, Virginia, and, of course, the Carolinas. While water and air temperatures may vary, a heated waterfront building is available for the barefooters to change before running to the dock to take their run.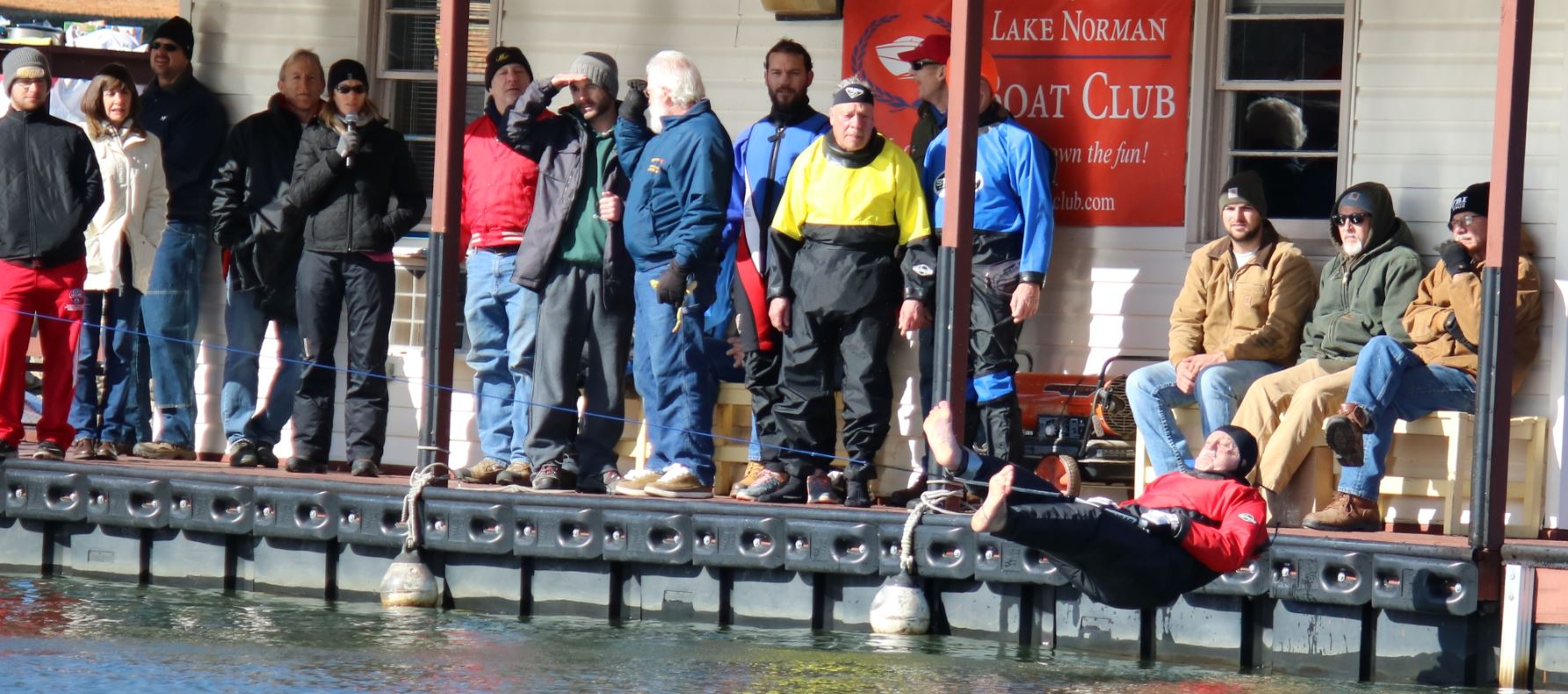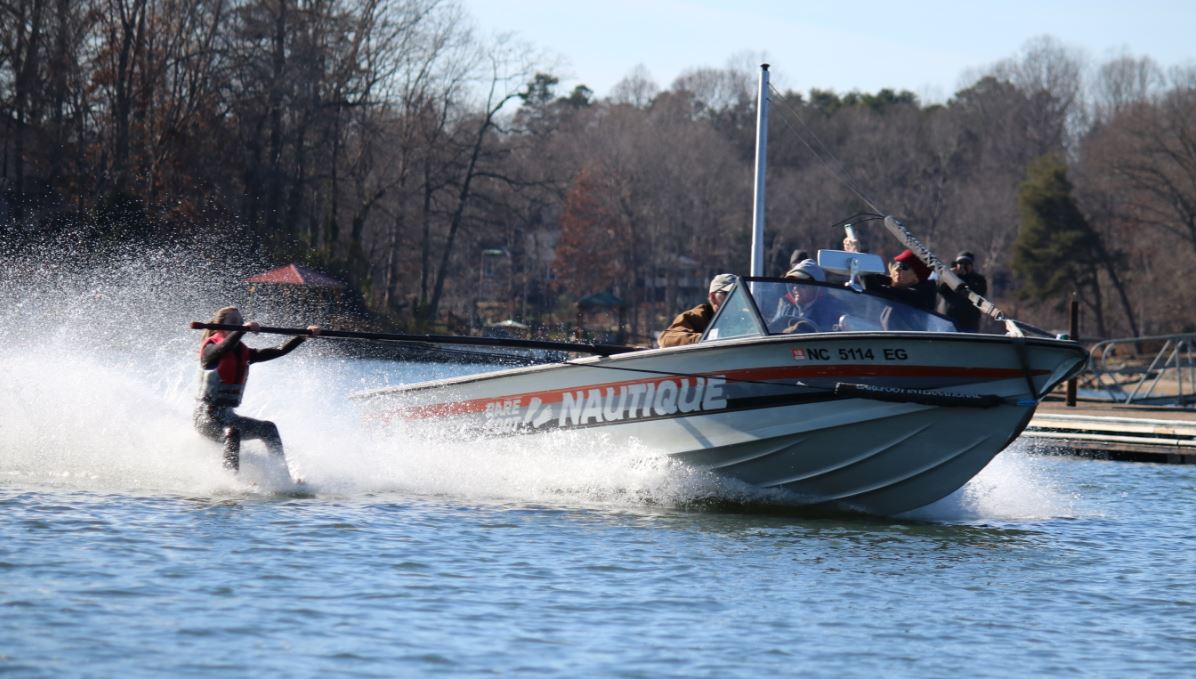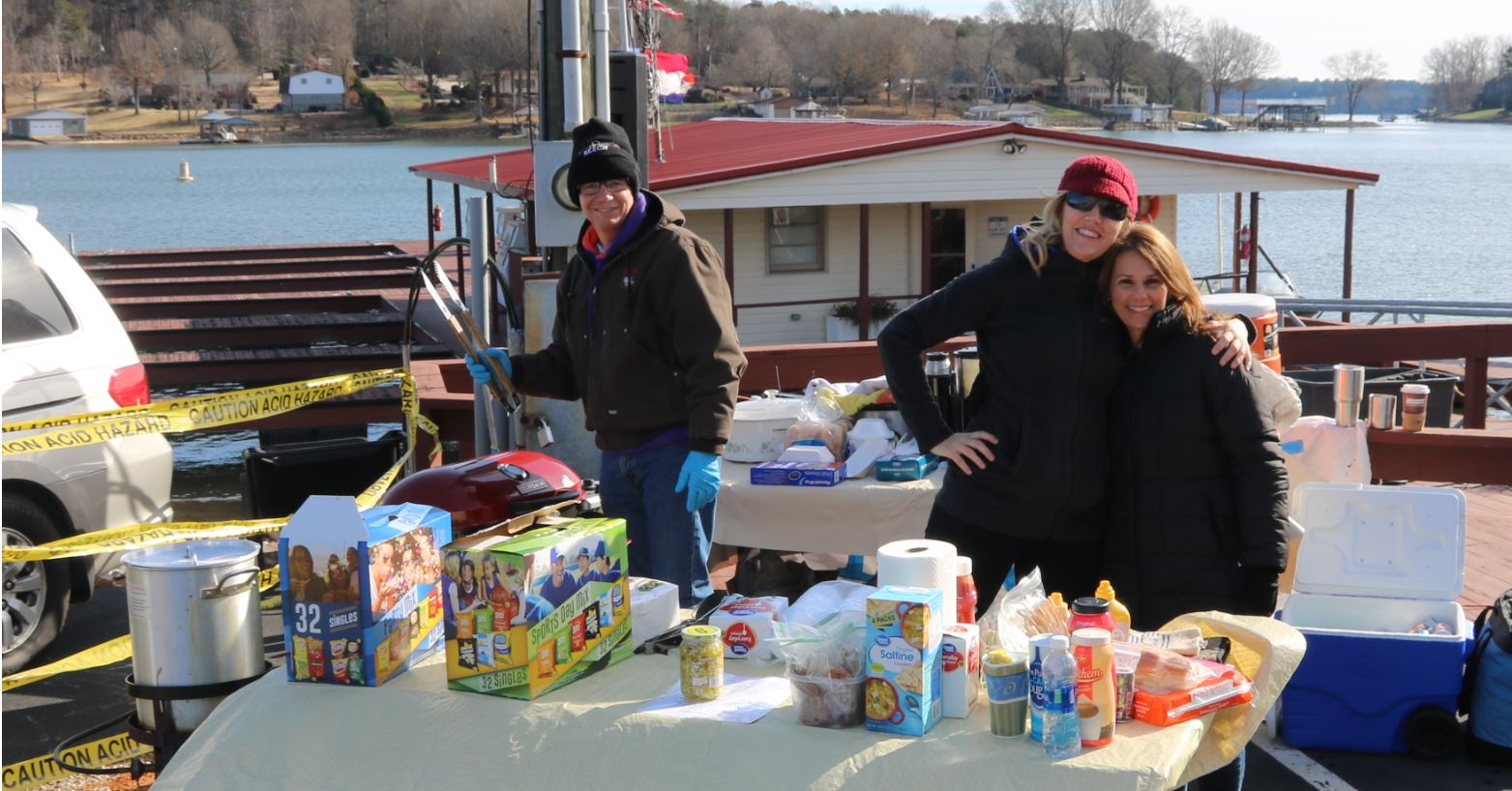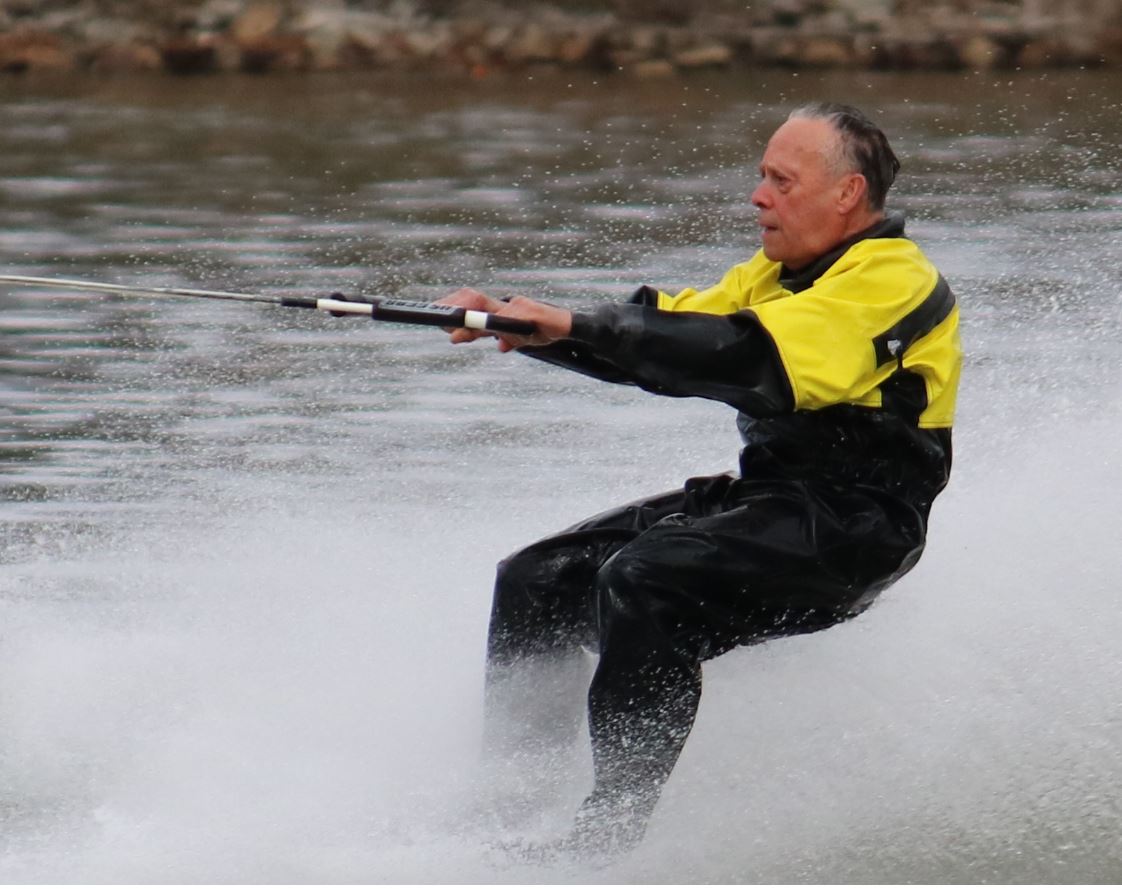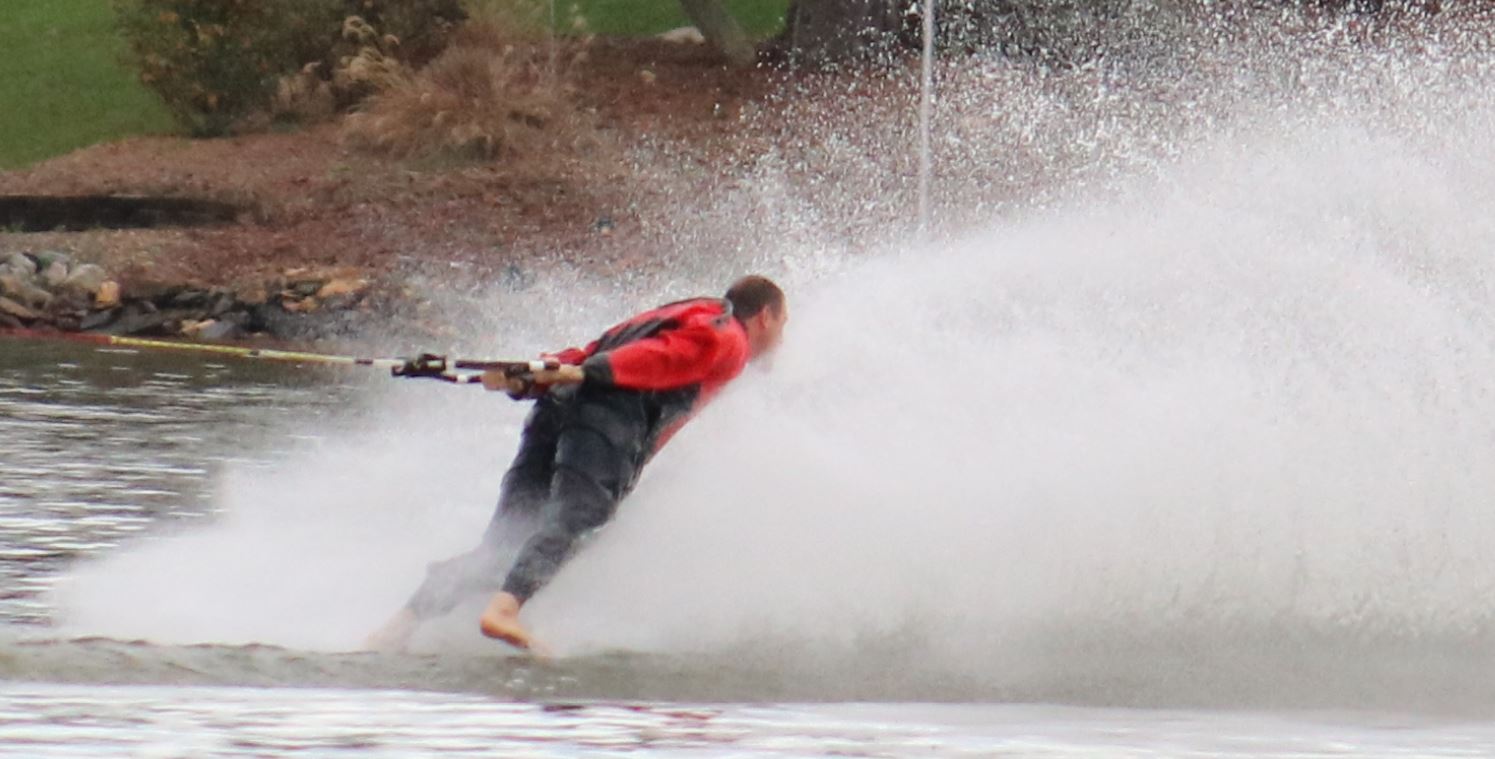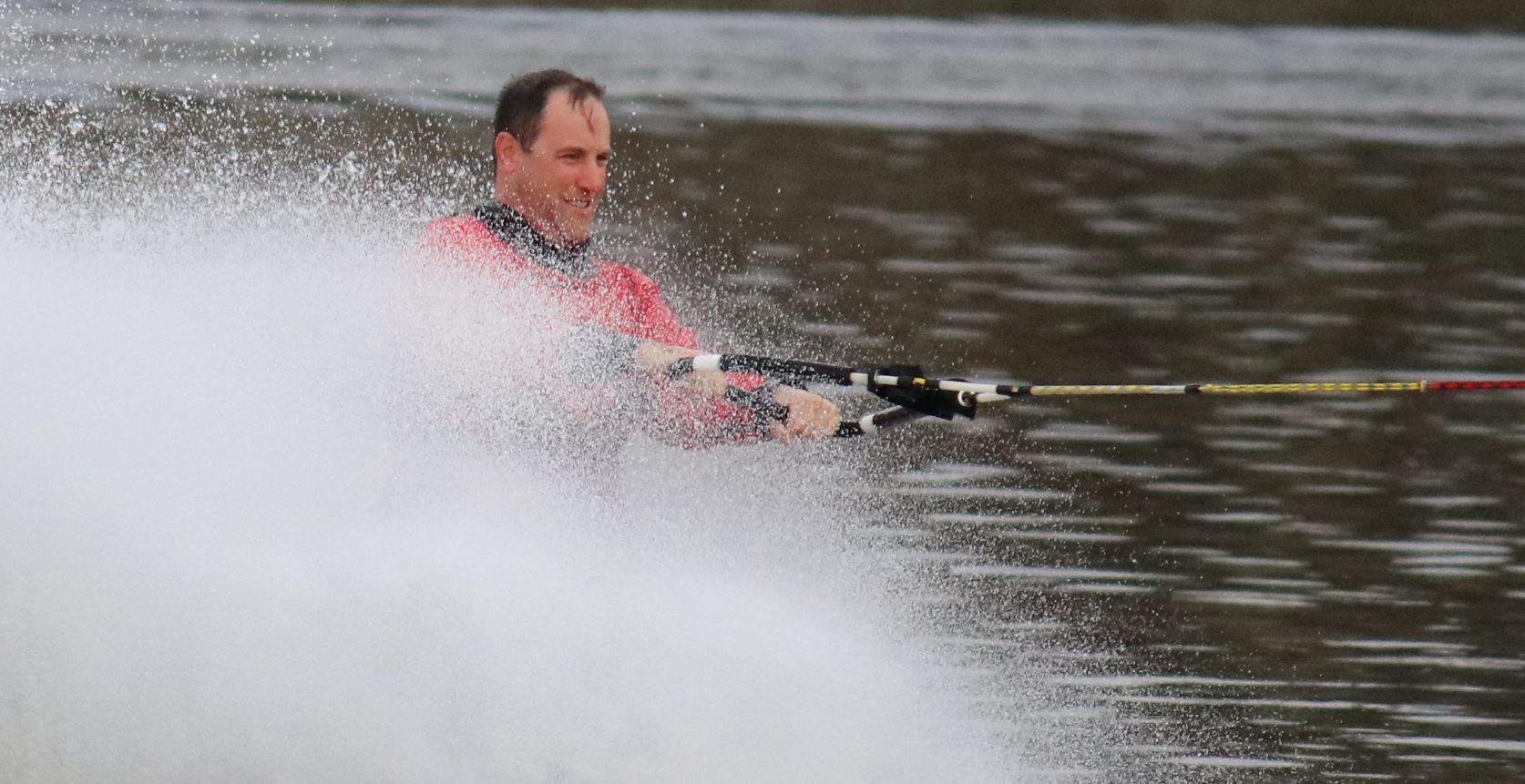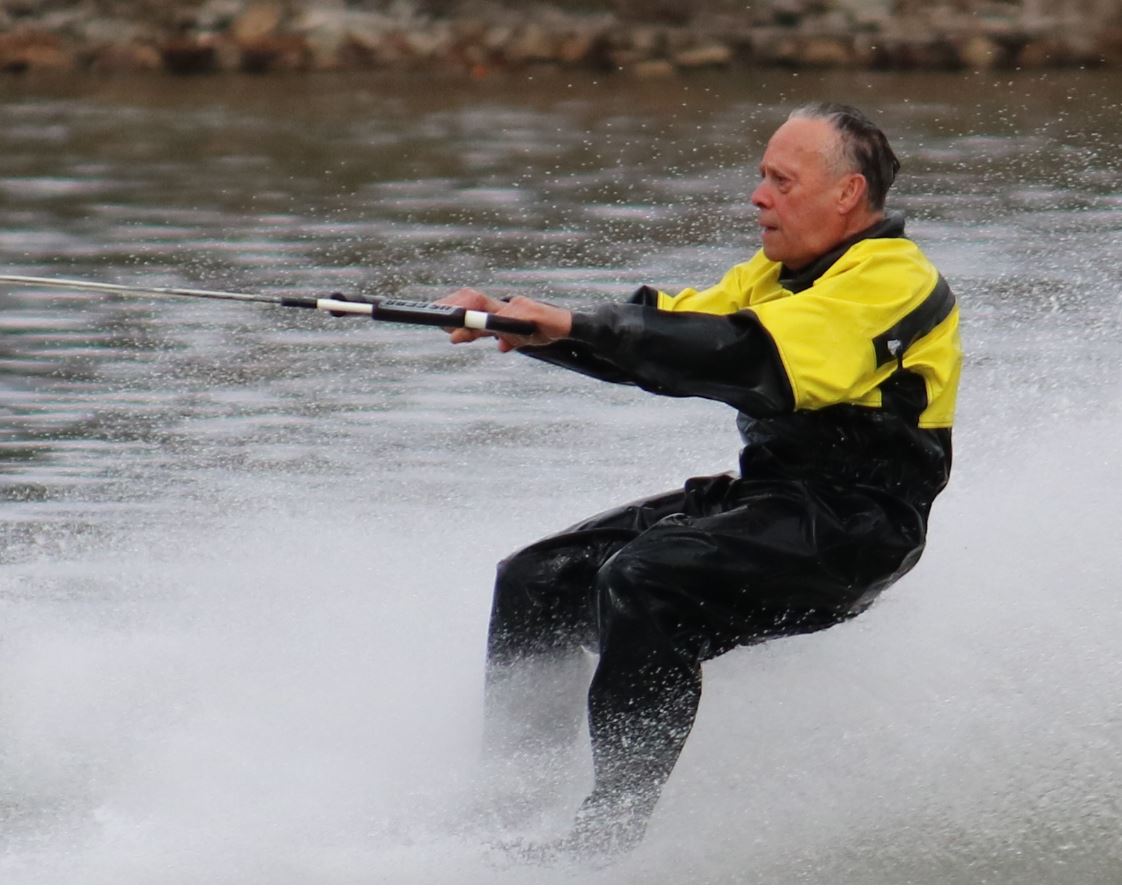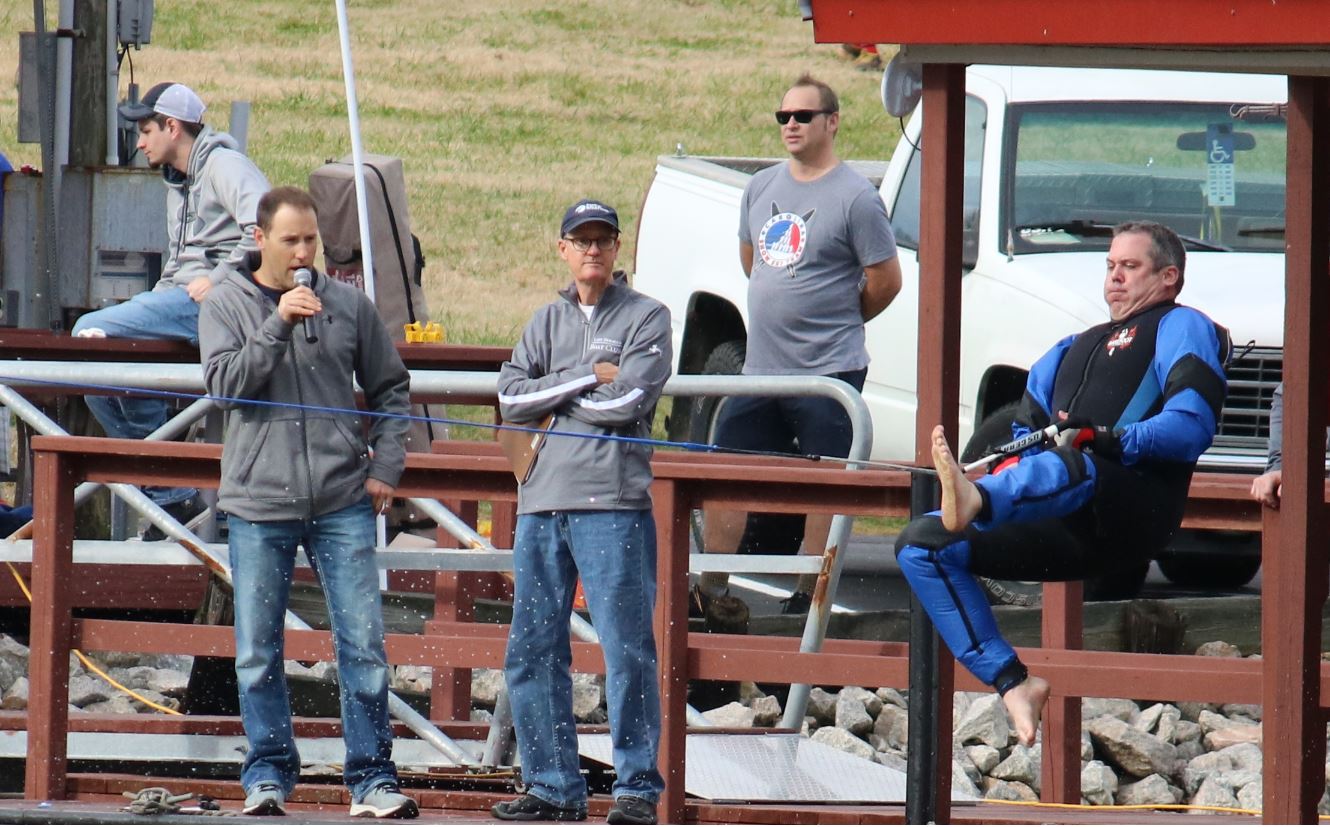 The Lake Norman New Years Day Barefoot Challenge is one of the longest running and unique barefoot tournaments in the world. Held annually at Lake Norman Marina and hosted by the Carolina Show Ski Team, it combines starts, tricks, and endurance skills in one single ride.
New course record was broken in 2019 by Keith St Onge with 1102 points, beating out the former record holder Jeff Blair set a new course record of 816 points (2011), World Barefoot Champion Ron Scarpa held the previous record before Jeff with 693 points in 1996. In 2014 Peter Fleck won the Open Division, but came short of setting a new course record.
'Footers come from around the country to brave air temperatures usually in the mid to high 40's and water temperatures in the high 50s. Water conditions are challenging, because the towboat doesn't wait for the water to calm between skiers. The circle pattern keeps the action close to the spectators, but also adds to the difficulty.
The challenges of the tournament don't prevent advanced starts and tricks. Frequently backward dock starts, 180s, tumbleturns and one foots are all executed.
The best part of the tournament is the camaraderie, novelty, and fun! Come join the adventure, the challenge and the many things to do in the Lake Norman area! Let us know if you are bringing an out-of-state team to take on the local Carolinians. We will create team scoring to see who rules!
Divisions: Boom, Male, Female, Open
Who skis in the Open Division? Any contestant may choose to compete in the Open Division, but these contestants MUST ski in Open:
Placed third or higher in any past Lake Norman Barefoot Challenge tournament

Has competed in a regional or national barefoot tournament
Tournament Rules
You may use the tournament supplied rope and/or bring your own

Choose your start method from the approved list of starts (additional starts may be submitted for approval)

You must be ready to go once the boat is ready to begin your run, unless the judge deems it was an emergency situation and grants additional time.

If you do not maintain barefoot position for five seconds, you will be offered a second attempt

You may change speeds as much as you like (maximum boat speed likely to be about 45MPH)

The judge may grant a delay in starting your run or grant a re-ride due to unfair conditions (note that the conditions vary some for every contestant)
Scoring
One point for every second of your run. Unintentional butt drops, butt slides, body drags, etc are allowed.

You may repeat a trick once for additional points. Reverses must follow the regular to receive credit.

Start Method score is combined with tricks score and time score

We can create Team Scoring if you have a team that wants to take on the Carolinians!
Opening Ceremonies commence at 11:45 so the first footer can start promptly at noon. Limited concessions will be available. Invite your barefooting friends to compete and see who will reign supreme! Will you be the barefooter who bests Jeff Blair's record of 816 points?
Join the conversation on Facebook.
See photos from New Year's Day 2016.
Barefoot for a Cause
Did you know that more than a million people die each year as a result of not having shoes to wear? Our barefoot tournament raises money and awareness for Samaritan's Feet International as they provide shoes to the nearly 300 million people who go without shoes each day.
Cause Sponsors
Your registration fee includes your 42nd-anniversary shirt! Non-competitors are still welcome to purchase a commemorative shirt!
Date & Time
January 1st, 2020
11:30 am - 4:30 pm
Location
Lake Norman Marina
6965 NC Highway 150 East
Sherrills Ford, NC 28673